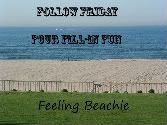 Time for Hilary's Four Fill In Friday...
This week's statements:

1. I don't like Mondays.
\

2. I have a difficult time using my time unwisely.

3. I love comic book movies because I love the characters...



4. I prefer to read historical fiction because I often wonder what could have gone through a person's time at a critical time in history.