First up the Friday Fragments...Thanks to the Unknown Mami for being a summer host.
This week I agreed to trade offices. I actually get a window now but after seven years in mine, there is some serious moving to do. It is amazing how much you acquire after all that time.

Of course, I decide to do this right before term is about to start. What was I thinking?

I am planning a return trip to China for the spring next year. This time I may be able to bring Heather for at least for a week or two. This is dependent on parent willingness to engage in child care. Let's see how generous they will be. Heather is hopeful as she has never been off continent.

Then again she has not done the 24 hours of travel or have had to put up with complete altering her night and day. Then again with our children provide great jet lag training.

Yesterday, I spent the day getting classes ready for the fall. It seems to be coming up right quick.

Speaking of travel, I looked at my fall schedule this year and in a quirk, I have never seen before my last class of the semester is actually right before U.S. Thanksgiving. My last exam come in December 7th. Term doesn't start again until January 8th. So, I think we can carve out some time to head back to Canada this Christmas.
Also thanks to Hilary for hosting Four Fill Ins. This week's statements: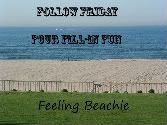 1) I always
miss
texts. I just don't look at my phone that often.
2) I love to fall asleep when
I am watching sports on TV.
3) My dream pet would be a
owl
named
Hedwick
. - Seriously, I would not want a pet per se. Well maybe a fish tank but I don't really classify those in the same way.
4) I love
rocking the Casbah
more than chocolate. (Or ice cream!!)