Thanks to the Unknown Mami and Hilary for hosting.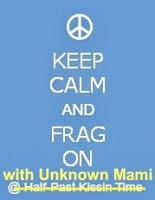 My laptop keyboard died and I had to get it replaced. iPads and phones are good for short communication but not so much for blogging. Heather would have let me use hers but as anyone who knows me knows, I am a creature of habit. Glad to have my machine back.
I only have 19 days until school starts again. I have had a productive summer but I have so much more to do even so. I still have two papers to write and one to resubmit. Summer is not supposed to be six days a week working time.
Parent and sleep is an oxymoron right?
We broke down and bought a TV this week. The tech on televisions today is pretty impressive. Then again, we also bought an aerial for the we could OTA channels. I guess that is a case of what is old becoming new again.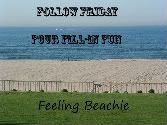 This week's statements:
1. Sometimes
I get frustrated by slow progress
2. Time
is constant
but
our perceptions of it are skewed
or are we
just slaves to linear thinking?
3. My favorite meal to cook is
spaghetti
, because
I like to experiment with sauces.
4. When it comes to social networking, I log on
blogger.