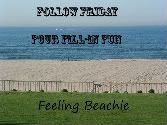 Thanks to Hilary for hosting...
This week's statements:
1. Growing up
was hard to do but the lessons learned made me a much better adult.
2. Wouldn't world peace be wonderful?
3. If I hadn't loved, then I never would have learned to be a good father and husband.

4. When I dance, I like to boogie.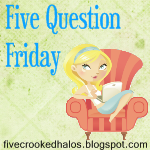 Thanks to Mama M for hosting...
1. What terrifies you the most?
This...

2. Favorite fall/winter drink?

I do like hot chocolate though it is out now that I am on this diet...

3. Do you and your spouse have the same political views?

I am more fiscally conservative than she is...
4. What was the last book you read? Was it any good?

I just finished reading Dr. Suess - Green Eggs and Ham to Liam as his bedtime story. Since it is the 1,000,000,000,000,000.25 time I have read it, I guess it can be classified now as painful. Though I read it better than this guy...


5. Do you look forward to the snow each winter? Why or why not?
It did snow in Charleston about four years ago. That was the last time I saw snow and I am not all that sad about it. Heather wants to go back to Canada for Christmas and I am loving the idea of family but dreading the weather. My blood has thinned out since moving to the sunny south.